Mossy Oak® presents the Catchin' Deers® Retail Tour featuring the Legend Rut Daniels™. We at Catchin' Deers® are committed to growing and supporting our retail presence and partnerships across North America. The Tour stretches from Ontario, Canada to West Point, Mississippi. There are a total of 13 retail locations across a 4 week duration. Consumers can expect a one-of-a-kind hunt camp experience celebrating fellowship and the outdoors. The day will include: Exclusive sweeps, meet & greet, free goods, and a lot of memories made together.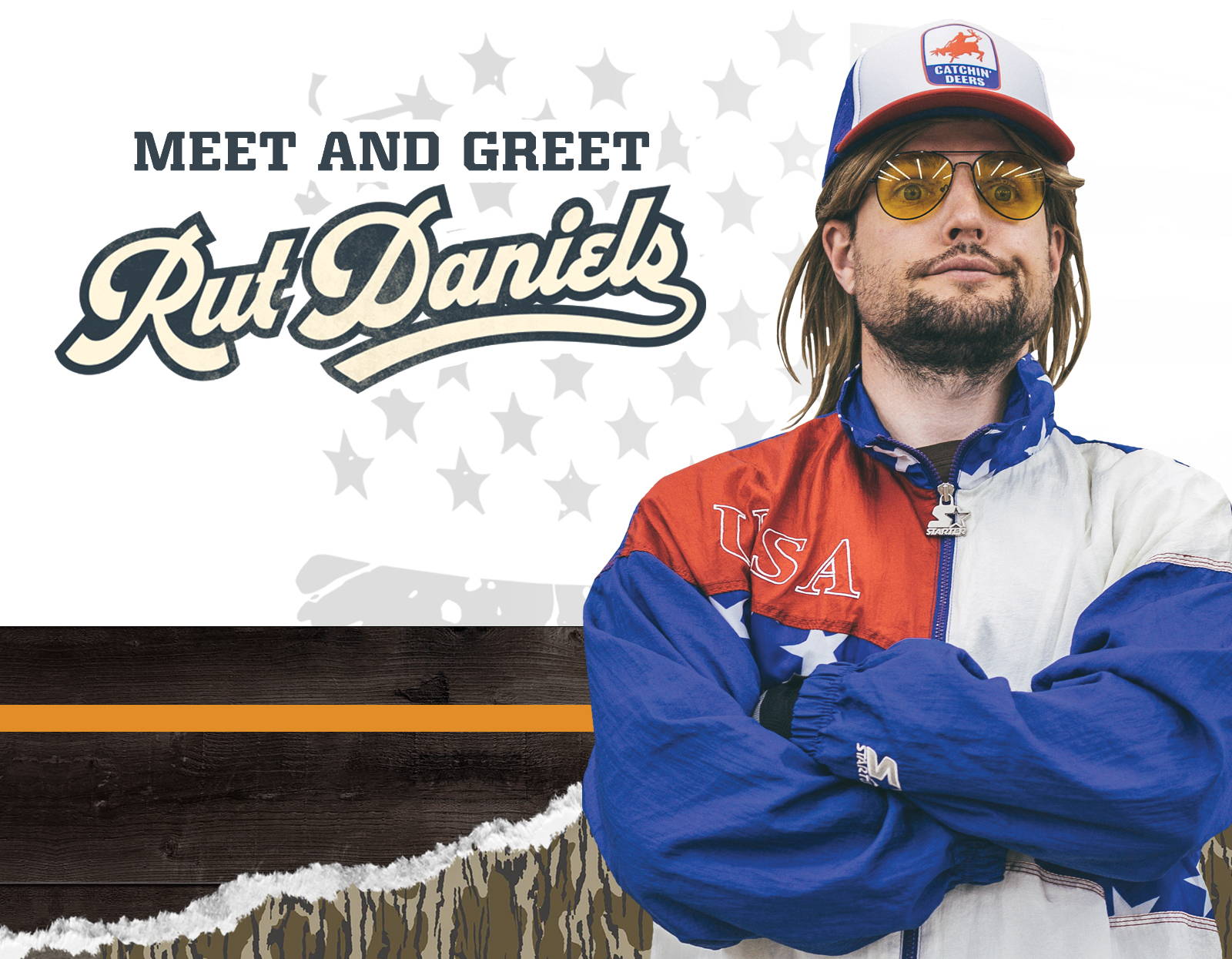 Meet the "LEGENDARY" Rut Daniels. Rut will make an appearance at each location to shake hands, sign autographs, and provide an entertainment experience like no other.
Plus a chance to win over $30k in Prizes.